When a team begins the process of looking into a potential prospect, the franchise delves into all manners of the player's on the court and off the court persona in hopes of mining any attributes that may foretell success or failure in the burgeoning career of their future selections. No team wants to be left feeling hollow and unsatisfied by a draft pick for whom their fatal flaw- be it character or otherwise- becomes the impediment preventing both the player, and subsequently the team, from reaching higher levels of success.
While this process is both arduous and painfully inexact, imagine if for a moment you weren't simply drafting this player based on what he could do now, but for his effect on the franchise for multiple decades to come. Imagine that if by drafting Scott Skiles you wouldn't only be getting the hard-nosed point guard, but you were getting the successful, if somewhat embattled, coach. Imagine that if by drafting a player, you weren't only shaping your team, but were truly shaping the direction of your franchise for decades to come.
While it's tough to flesh out a full draft with players that have gone on to become successful coaches, or executives, it's fun to at least discuss who is the best amongst the basketball elites. Many have been great players, many have been great coaches, and even a select few can hack it as an executive. But only a rare group have been able to transition from on the court excellence of play, to on the sidelines or in the luxury box success.
Magic couldn't command the sidelines the way he could a fast break. George Karl's playing career was about as noteworthy as Kurt Rambis' coaching. Sub-par players can often make great coaches- channeling their already in-depth understanding of the game into cerebral success off the court, where their physical abilities may have limited them on it.
The NBA is loaded with former players for whom their complementary status- accompanied with it's need to focus on intangibles and intellectual aptitude often over physical intangibles- helped cultivate a coach's mentality and understanding. Conversely, being a great player usually comes with a myopic tenacity that is very hard to channel into the realm of coaching or selecting talent. Great players often don't have dynamic personalities (in the truest essence of the term) because what was required of them to be great, rarely allowed time for them to become well-rounded, or most importantly, patient.
While Jordan punching Kerr may have been acceptable as a motivating device as a player, especially since MJ was the undeniable alpha male of the league, that same fire and passion can often alienate a coach from his players, especially in this era where the individual is often larger than the team. This inability to "play well with others," often mixed with an unreal expectation of others willingness to compete at their often incomparable level, leaves some of the greats on the floor, bewildered off it.
Kareem's surly nature prevented him from being able to relate to his players. While Doc Rivers seems to have made a smooth transition from floor general, to commanding the sidelines.
While many have tried, often with a mixed bag of success, here's a list of the ten greatest to ever hold the court and then man the helm. Bare in mind that superlative success at just a singular facet is not enough to stand out on this list, therefore someone like the aforementioned Karl doesn't make the list. That is also the case in terms of individuals for whom just one level may be where they excelled. The prodigious ability at one facet of a franchises success, may not be enough to compensate for being average at another.
The following player/coach/executive must have met success at each level within an organization. With that said, while titles are obviously the greatest measure of success, this is about an overall effect on a franchise for a long standing period. Therefore each level of success is met with an equal amount of due reverence. Adding to that is the necessity to have a fairly long total years of NBA service (t.y.s.).
For the sake of fun, this list is also working under the false fantasy pretense that the person in question is binded for life in all capacities. So Larry Bird would be a coach, GM and executive under just one team. Wouldn't that be a fortunate franchise?
10. Bill Russell- 20 t.y.s (13 playing, 8 coaching/executive)
Russell's playing career comes with more accomplishments and accolades than most NBA franchises. His 11 titles as a player are unparalleled, but Russell was also an above average, if limited, coach and somewhat marginal GM.
Russell is credited with coaching the Celtics to titles in both '68 and '69, but the resonance of that is a bit muted by the fact that Russell was serving as a player-coach. A heretofore unheard of device that was often implemented in the 60's and early 70's at a time when the team was more important than the player. Thusly, Russell had the ability to coach and control one of the best players in the league (himself) without the fear of upsetting the player with his decision making (though Russell was competitive and surly enough that this may be a false assumption). Though player-coach may present a challenge, Russell didn't have the same obstacles as the other coaches on this list, as he essentially took over a ready to win team, and wasn't nearly as successful as a coach once not coaching himself.
In a five year run as both GM and coach, Russell did manage to get the Seattle Supersonics to the playoffs twice ('75 and '76) and was responsible for the signing of Sonics' legend Slick Watts. Russell finished his reign in the NBA with a somewhat unmemorable and brief stint as an executive for the Kings in '89.
9. Jerry Sloan- 37 t.y.s. (11 playing, 26 coaching)
Sloan ranks this high simply because the drafting of Sloan would ensure on the court and off the court success for three-plus decades.
As a player, Jerry Sloan was a two-time All-Star and six-time All NBA defensive selection, and averaged 14 points and 7.4 rebounds per game for his career. As a coach, Sloan has a career win percentage above .600 along with only three losing seasons in his 26 years of service, two of which occurred in his first two seasons as coach of the Bulls.
Though Sloan never won a title- due in large part to his "Airness"- Sloan's Jazz did make it to two NBA finals, and were a mainstay in the playoffs.
As a player, Sloan was one of the greatest defenders to play the game, and as a coach, Sloan was one the greatest teachers of the game.
8. Danny Ainge- 31 t.y.s (15 playing, 4 coaching, 12 executive)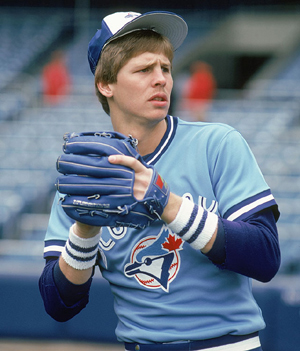 As a player, Danny Ainge was a lights-out shooter and tough competitor with two titles under his belt ('84 and '86).
As a coach, Ainge had a career record of 136-90 (.600 win %) and made the playoffs three times in his four years with the Suns.
As a GM, Ainge helped engineer the Celtics to another title in their pantheon ('08) and a second Finals appearance ('10).
While Ainge's playing career was a long and productive one, and his coaching career was a brief but successful one, Ainge's greatest act has been as a GM. While Ainge has easily been the most active GM since he took over for the Celtics, the former BYU star has proven that there is in fact a method to his precipitous madness. Ainge has orchestrated several of the largest trades/ fleecings in NBA history. In fact, Ainge's greatest act- as with the devil- may be his continued ability to let other GMs think the Celtics are dead. Ainge has parlayed this possum technique into a vicious onslaught of one-sided dealings, and laughable casting offs of salary burdening underachievers (Courtney Lee, I'm looking in your direction). Granted, Ainge has had some head scratchers as well (trading away Antoine Walker only to reacquire him). Here are just a few of Ainge's greatest slights of hand (skip ahead if the commentary is of no interest):
August 2, 2005- In a huge five-team trade that includes a veritable Who's Who of trade fodder, Ainge managed to finally exorcise the slay-cap albatross that was once known as Antoine Walker to the the Miami Heat. Thusly sowing the seeds of dissent between the two teams once the Heat realized they would have been better trading for Bill Walker and paying him Antoine's contract.
June 28, 2007: Traded Jeff Green, Wally Szczerbiak, Delonte West and a 2008 2nd round draft pick (Trent Plaisted was later selected) to the Seattle SuperSonics for Ray Allen and Glen Davis. Shuttlesworth for Szcerzbiak? No commentary necessary.
July 31, 2007: Traded Ryan Gomes, Gerald Green, Al Jefferson, Theo Ratliff, Sebastian Telfair, a 2009 1st round draft pick (Wayne Ellington was later selected) and a 2009 1st round draft pick (Jonny Flynn was later selected) to the Minnesota Timberwolves for Kevin Garnett. In all fairness, the Timberwolves had stagnated and received some nice pieces in return, this trade only seems one-sided if the T-Wolves were giving up one of the all-time gr… oh wait thanks Kevin Mchale. Guess if you can't win a title for your own franchise, might as well win one for the franchise you're most closely associated with.
February 24, 2011: Traded Kendrick Perkins and Nate Robinson to the Oklahoma City Thunder for Jeff Green, Nenad Krstic, cash and a 2012 1st round draft pick (Fab Melo was later selected). This may be my personal favorite, as Kendrick Perkins may go down as one of the most overrated players in NBA history, especially when accounting value versus output. Green has never quite blossomed into a star, but even if the Celtics had cut every principal they received in this trade they still would have fleeced O.K.C. simply for unloading Perkins and his ability to make the game of basketball look like an uninspired prison league game. (hope he doesn't read this)
June 25, 2013: Traded Doc Rivers (coach) to the Los Angeles Clippers for a 2015 1st round draft pick. Doc was already leaving, and yet they received a first round pick for what seemed his inevitable exit? Not to mention in Brad Stevens they found a young and exciting coach, just the type of change you want when rebuilding.
July 12, 2013: Traded Kevin Garnett, Paul Pierce, Jason Terry and D.J. White to the Brooklyn Nets for Keith Bogans, MarShon Brooks, Kris Humphries, Kris Joseph,Gerald Wallace, a 2014 1st round draft pick, a 2016 1st round draft pick and a 2018 1st round draft pick. Boston has the option to swap 1st round draft picks with Brooklyn in 2017. Now while the Celtics took on some tough contracts in this deal, they did also manage to gracefully show the door to two over-the-hill legends without upsetting their fanbase all while receiving a bevy of valuable picks as recompense for their "sorrowful" good-bye.
Ainge is one of the rare NBA talents that has shown the capacity to succeed at all three stages. Pulling off the triumvirate is hard enough, being a visionary at one of those positions, as Ainge has been as a GM, is quite the feat.
7. Phil Jackson- 32 t.y.s (20 coaching, 12 playing)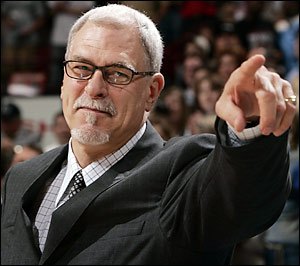 Few have ever roamed the sidelines with the distinguished air of success that wafts from the Zen master. Of course that palpable sentiment is endorsed by the collection of eleven rings Jackson has amassed over his 20 years served as an NBA head coach. Only Red Auerbach can boast of such a level of championship bling (as a coach) but what keeps Jackson from cracking the top five is his somewhat average playing career and that he never made personnel decisions (directly.)
While Jackson is the proud owner of two championship rings as a player for the Knicks ('70 and '73), Jackson played six games in '70 and was better known as team photographer (he released a pictorial documentary of the team's run) and was not a primary focus for the '73 team. That said, Jackson's playing career was a respectable 13 seasons. As with Russell, Jackson is here for his overall impressive amassing of rings in between two levels of the game. Jackson's career as a coach is nearly unparalleled. While Auerbach may be tied with Jackson with 11 rings, Jackson led two more teams to the Finals as well. Bill may have one to spare, the "Zenmaster" could use a third hand to display his total collection.
6. Lenny Wilkens- 48 t.y.s. (32 coaching, 15 playing, 1 executive)
As a player, Lenny Wilkens was a nine-time All-Star and named as one of the 50 greatest players of all-time.
As a coach, Wilkens won a title with the Sonics in '79, was the '94 Coach of the Year, and his 1,332 regular season wins rank him second behind only Don Nelson all-time.
Wilkens would rank higher on this list if it weren't for the lack of a championship as a player- though Wilkens falls victim to playing in the 60's – an era owned by The Celtics- and the fact that Wilkens is also first all-time in losses (Wilkens one year as GM is un noteworthy in terms of his overall legacy). But for his career as whole, few, if any, NBA personalities have been able to attain such high level success at multiple facets of the game.
5. Rudy Tomjonavich- 24 t.y.s (13 coaching, 11 playing)
Few people remember just how great of a player the former number 2 overall selection once was. Tomjonavich was an All-Star for four consecutive seasons before the punch from Kermit Washington that left both Tomjonavich's face and career in need of severe repair. Though Tomjanavich would return to his all-star caliber for one more season and would be a career 18 points per game scorer in the league, he never was able to stay healthy following the melee that left him with a shattered face on the night of Dec 9. 1977. Fortunately for Tomjanovich, sports, like all great theater, comes with more than one act.
As a coach, Tomjonavich led the Rockets to two NBA titles ('94 and '95) and won just below 60% of his regular season games. While his body of work is a bit more limited than some of the others on the list, Tomjanovich was elite amongst his contemporaries during his stints as both a player and a coach.
4. Larry Bird- 26 t.y.s (12 playing, 3 coaching, 11 executive)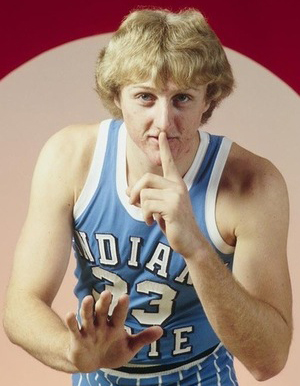 Larry "Legend" is by all measures, metrics, opinions, and manners, one of the ten greatest players to ever lace them up. Yet in his brief period of time, Bird has shown as deft a touch on the sidelines and in the front office as he did on the floor. As the only person in NBA history to win the MVP, Coach of the Year, and Executive of the Year, Bird has shown that he excels at all manners of basketball manipulation.
Bird's on the floor accolades are so voluminous and well-documented it seams redundant to speak about them, yet as a coach, Bird lead the '00 Pacers to the NBA finals, where they lost to the dynastic Lakers.
As a GM, Bird has shown an incredible ability to mine talent from little known places (Lance Stephenson) and to understand how to manipulate the salary cap and contracts in a way to make the medium-market Pacers into a blossoming powerhouse. His handling of Paul George's contract and the now steal of Roy Hibbert were nothing short of genius. Now Pacers' fans hope that the basketball prodigy will turn his impressive record as their GM into the things of, well, legend.
3. Jerry West- 42 t.y.s (14 playing, 3 coaching, 25 executive)
As a player, "The Logo" was one of the most prolific scorers and dead eye-shooters in NBA history. In his 14 seasons as a Laker (all of which he was an All-Star), West averaged a jaw-dropping 27 points, 5.8 rebounds, and 6.7 assists per game. Yet as a player, West only had a single title ('72) though West also lost an astounding eight NBA finals for his career (six of which were to the hated Celtics). Had West played in any other era, he undoubtedly would have a heavier hand.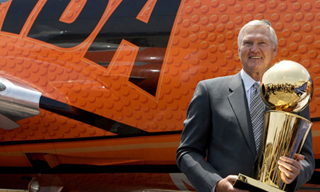 As a coach, West's record was an impressive 145-101 (.589) and he guided the Lakers to the playoffs all three seasons. In fact, had West's coaching career been more remarkable, he may have landed at the number one spot. Of the top three West is clearly the superior player (though number two is no slouch) but his coaching mark is far and away the least remarkable of the top three.
What has truly become impressive for the West Virginian shooter, was that his playing career has nearly been trumped by his brillaince in the front office. West is widely considered the greatest GM in NBA history, and his 25 successful years of tenure with both the Lakers and Grizzlies, along with his four titles ('85, '87, '88, '00) and two Executive of the Year awards, give him the hardware to make the case.
2. Bill Sharman- 28 t.y.s. (11 playing, 10 coaching, 7 executive)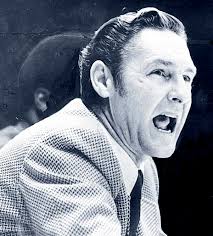 Before anyone accuses this of being the Hasheem Thabeet of number two picks, understand that Sharman is one of only two men on this list to be responsible for a title in all three capacities, and is the only person on this list to excel at all three levels. Of the the top three Sharman played a part in a total of 8 titles (the ABL notwithstanding, nor those when his capacity was team president) and a compelling argument could be made that he outright deserves top billing. His comparatively low t.y.s. is the major impediment to Sharman not taking the top slot.
As a player, Bill Sharman was one of the first great shooters. The fiery product out of Abilene was the first shooting guard to ecplise 40% from the perimeter and still owns the NBA record for seasons leading the league in free throw shooting percentage (a feat he accomplished seven times). Sharman also still owns the record for consecutive free throws made in the playoffs (56) and most notably, was a four time champion with the Celtics ('57, '59, '60, '61) and named as one of the 25 and 50 greatest players.
As a coach, Sharman won titles in the ABL (Cleveland Pipers in '62), the ABA (Utah Stars in '71), and the NBA (the Los Angeles Lakers in '72 – West's only title.) Along with the multitude of championships, Sharman was awarded Coach of the Year in '72 and has been credited with the invention of the now unbequitous morning shoot around.
Finally, as an executive, Sharman was no slouch as well. Sharman oversaw the Lakers for seven seasons between '76-'82 a stretch that saw the drafting of Earvin "Magic" Johnson, and susbsequent titles in '80 and '82. Sharman was also Team President for the '85, '87 and '88 Lakers' teams.
1. Pat Riley- 41 t.y.s (10 playing, 24 coaching, 7 executive)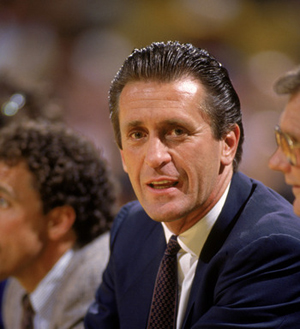 The only thing perhaps more impressive than the durability of Riley's hair has been the durability of his success.
Though just an average player during his ten years in the NBA, Riley does own a ring from the same '72 Lakers that helped West and Sharman win their titles. And so while the former University of Kentucky forward is the least accomplished of the top three as a player, only he and Sharman have rings at all three levels.
Riley and Sharman's eight total titles are what propelled them above West, and Riley lands at top billing because of his eye-popping 41 t.y.s., and the fact that he is the superior coach and General Manager to Sharman. At least in terms of overall accomplishments.
What has been outstanding about Riley as well, has been his ability to reimagine himself in a way his 'do never has. Riley's nearly chameleon like ability to adjust to trends and styles in the league -both as a coach and GM- allows for confidence that the ever-shifting styles of the NBA are not much of a problem for Riley to adjust too.
Riley won 4 titles with the Showtime Lakers (oddly as a direct beneficairy of the brillance of both West and Sharman as executives) and returned to the Finals with a gritty Knicks team that looked nothing like the running style that Riley had become known for. Then for a third act, Riley helped lead the Heat to their first title ('06) with "Flash" and "Diesel."
While Riley may be finished between the lines and on the sidelines, he has now become perhaps the best General Manager in the league (and perhaps as successful a snake charmer as the league has seen,) helping shift the entire power structure of the Eastern Conference with the acquisitons of Chris Bosh and Lebron James and finding a way to work the cap for ideal compliments to his big three. Riley's ingenious maneuvering has led to two more titles as a GM ('12,13') and has Riley as perhaps the greatest manipulator to man the front office.
Honorable Mentions:
Don Nelson- Nellie actually came in 11th on the list, but his lack of postseason success (never made a Finals' appearance) outweighed his status as one of the best reserves of all-time (won 5 titles as a Celtic).
Kevin McHale- McHale would have been one of the best players to make the top ten, and while he has had a more than respectable coaching career so far, it just wasn't distinguishable enough. I guess he'll have to settle for helping Ainge onto the list.
Al Attles- Attles was another of the few to pull the triumvirate with a measure of success, including leading the Warriors to their only title as a coach ('75.) But his somewhat undistinguished playing career, and suspect general managing through the 80's (Chris Washburn anybody?) rendered him a bit short.
Dishonorable Mentions:
Elgin Baylor- Granted Baylor was hampered by the once miserly Donald Sterling, but Baylor continued to provide all the garbage for that seemingly eternal dumpster fire.
Michael Jordan- Jordan may epitomize the duality of man. How can someone so good be so bad? Just the footage of Jordan's drafts could keep "America's Funniest Home Videos" on the air for another ten years.
Isiah Thomas- It's one thing to be a bad coach (which Thomas unquestionably was) or to tear apart a franchise leaving it a fractured mess of it's once illustrious self (which he did.) But what Thomas did to the CBA was downright criminal. If Jordan is helping "AFV" then Thomas's post playing career should be on "America's Most Wanted" because what he has done has been worthy of an APB.